CleanMyMac 3 is the latest version of MacPaw's popular Mac cleaning app, which has been around for over 7 years now. So, to answer the first part of the question posed in the headline, yes, the app is 100% safe and does not contain a virus or trojan. However, there are rumors of it being some kind of malware. Perhaps, they might be spread by MacPaw's competitors and people who have malicious intent. On the other hand, the debate whether CleanMyMac is worth using on modern Macs remains open. We'll present our conclusions at the end of this piece; and for now, let's get back to reviewing the app.
CleanMyMac's latest version uses a new Safety Database with an extensive list of rules to determine, which items can be deleted safely. Hence, only files that are not useful are cleared; alternatively, users can choose to back them up. All system files and those related to the stability of a Mac are left untouched. You don't have 100%-sure reasons to worry about erratic performance after deleting a bunch of files. CleanMyMac does not interfere with the normal operation of the OS except for making it load faster – as claimed by the developer.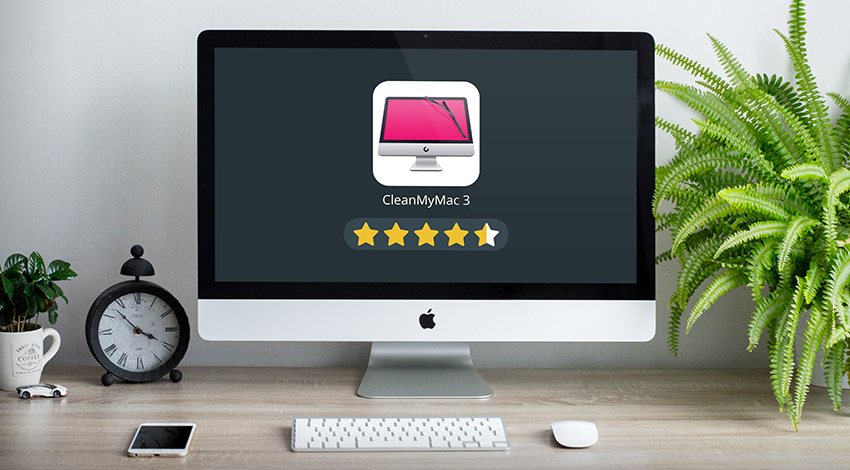 How Does CleanMyMac 3 Compare to CleanMyMac 2?
CleanMyMac 3 comes equipped with an array of utilities like shredder, uninstaller, and a new safety database that helps the app decide which files should be kept and which can be deleted safely. The app can also now scan for and find old modules like previous updates, document versions, Xcode files, etc. All of them can be eliminated, thus allowing to regain valuable hard drive space.
Also, CleanMyMac 3 now has a refreshed dashboard, which lays out all the system resources on the fly. Users can monitor their memory, battery, disk space and how applications are behaving in real time. Plus, the new version alerts users to things like system health issues and also has the ability to clean the RAM, hence speeding up performance on older Macs.
The new Maintenance module helps with disk management. It helps to resolve problems with the mail database, verify the startup disk and rebuild the launch services list amongst various other functions. All these new features are aimed at optimizing memory as much as disk space.
Is CleanMyMac Free?
No, it's not. Moreover, the price for the single license is comparatively high – $39.95. The good news is that you can try the app out before shelling out your money. New users can run the demo version of CleanMyMac, which cleans up to 500 MB of space. Of course, it is not much by today's standards, but the entire process lets you get the feeling of what CleanMyMac's workflow is.
Regarding the technical side, CleanMyMac 3 operates on macOS 10.9 and higher: Mavericks, Yosemite, El Capitan, Sierra, and the latest macOS High Sierra.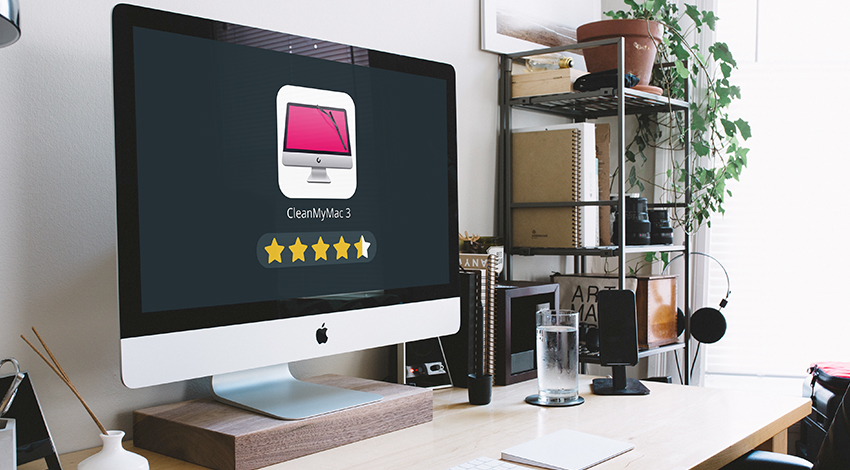 Does CleanMyMac 3 License Activation Work on Multiple Macs?
Home users can purchase a single license, which is obviously meant for one computer. Those who want to utilize the app to maintain more than one Mac can choose from several license packs.
Bulk licenses are available for either two or up to five Macs. The permit for two Macs costs $59.95; for five it is $89.95. If you want to run it on more than 5 Macs at a time, then you'll have to purchase a bundle or perhaps a corporate license based on your needs.
Conclusion
CleanMyMac 3 is arguably one of the best Mac cleaning utilities available today on the market. It is a fierce competitor in terms of functionality when up against more expensive apps like MacKeeper. It's easy to configure and use by anyone, which is one of its strong suits. Most of all, the app performs exactly as advertised without overcomplicating the process. You scan and then delete all the trash it finds (you can back everything up before applying any action). The same goes for clearing the RAM.
At the same time, CleanMyMac 3 has drawbacks, too. Huge variety of options may seem confusing for beginner users, especially when they don't yield a near-instant performance boost. Also, scanning procedure loads the system and takes considerable time. You'll hardly be able to perform any resource-demanding tasks when CleanMyMac 3 in up and running. Considering the reasons mentioned above, the app's price may seem unreasonably high to some users.
That said, if you're looking for reliable Mac maintenance app with the bells and whistles but without too far-advanced options, then CleanMyMac 3 is for you.
Related post: Uninstall CleanMyMac 3: How-to Guide
CleanMyMac 3
Pros
The smart cleanup feature can be launched and executed with a single click.
Built-in apps uninstallation module
A Privacy feature that clears the data about your computer usage
Neat and intuitive user interface
The dashboard that provides all information in one place
Cons
May slow down system performance while the scan
Viciously limited demo version's functionality
Numerous and frequent alerts
Relatively high price