Are you sure that you see every single file on your computer? Apple developers often receive complaints related to having multitudes of duplicate images and videos spread over their hard drives. Such clone files make much-hated computer spring cleaning even more puzzling and ugly. Why? Because they significantly complexify the process of a) reclaiming the free space; b) improving computer's performance; c) downloading and enjoying new exciting apps, games, videos, and more.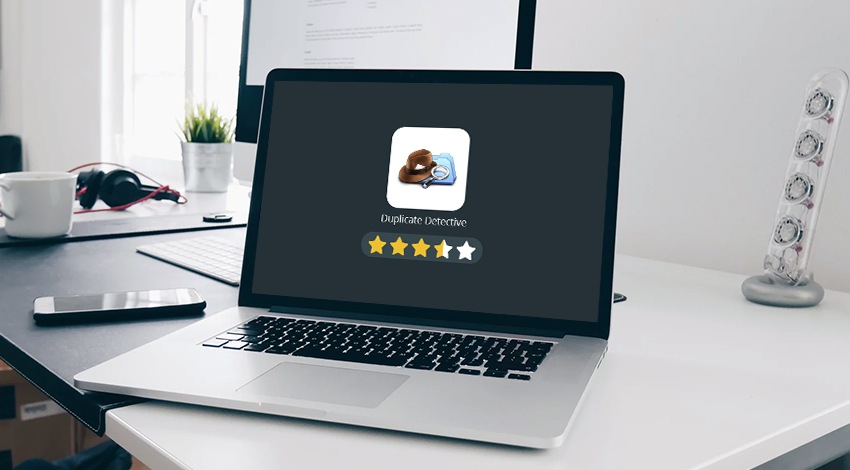 When it comes to the process itself, not everyone finds it a piece of cake. The problem is that many users try to wipe their Macs having no idea where to start from. Another typical problem is the unawareness of all those duplicates and leftovers that hide in various folders deep inside the system. If the user does not know where and what to look, for it is impossible to conduct this cleaning effectively.
Duplicate Detective is one of the multiple third-party solutions a Mac owner may enjoy. It is easy to free up space on any types of drives with the help of this user-friendly utility.
On the whole, the tool is stylish and attractive thanks to its retina-ready graphics. Any user despite his experience will easily navigate the app. Duplicate Detective checks all the locations where you save any info, including USB and network volumes. At least thousands of clones are cluttering up your computer right now – it is time to learn more about how to get rid of them effectively by exploring this DuplicateDetective review!
Duplicate Detective for Mac: Download, Launch, Clean up!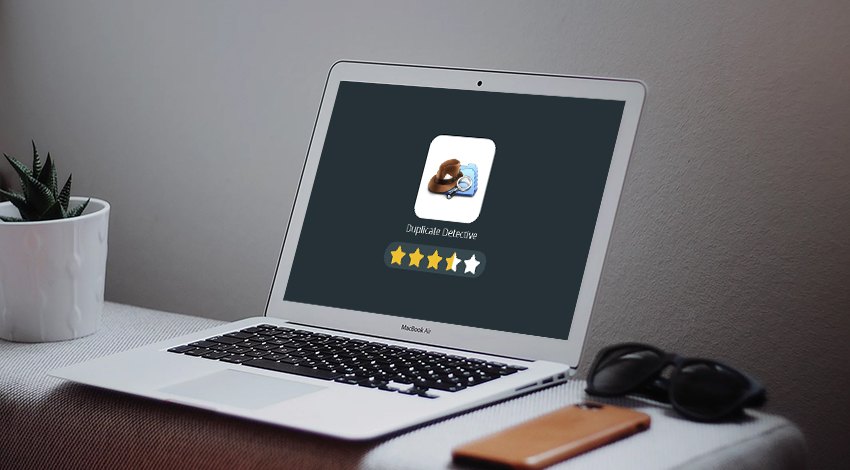 Duplicate Detective is not free of charge. Though, the user can first try its demo version without paying anything. However, it makes sense to purchase the full edition from the very beginning to access all features and services. After all, the price is funny – just $2.99 per month! You may notice that the cost is rather low compared to other cleaners & duplicate finders on the Apple market. It does not mean the app is bad or useless: it does exactly what you need to finish a computer spring cleaning at the expected level. It is good enough to boost Mac's general performance!
The available versions today are Duplicate File Detective 3, Duplicate File Detective 4, Duplicate File Detective 5, and Duplicate File Detective 6, which is the latest one. It makes sense to pay for the most recent version. Some users seek ways to crack an app with keygen, but the hacked app may not work properly and cause problems with the operating system performance.
With Duplicate File Detective, a user can enjoy a higher accuracy of the detection process and faster cleaning. The software allows searching for clones and removing them both manually and automatically. It all depends on how well you know your system and value of the stored files. Perhaps, it does not include extra features like malware & virus protection like many more expensive apps, but most of the customers remain satisfied with Duplicate Detective. Besides, the tool is extra speedy and quite accurate.
Robust Search Engine. The developers made it possible to compare and contrast items that could be the clones with the help of a proprietary It guarantees a high accuracy and speed of search. The software will place the duplicates of any type, from images to videos, to let the user decide whether the chosen items are identical.
Filtering Duplicate Items. Detecting duplicates might become much simpler in case they are divided into separate categories. With Duplicate Detective by your side, you may filter and categorize the copycats considering their format, volume, title, date, etc. Moreover, the developers made it possible to pick the intensity of the checking process: decrease or, vice versa, raise the bare minimum size of the duplicate through the software's preferences. It is not that hard even for an average Mac user!
Simple & Fast Deletion. The application has an original auto-choice option, which stands for the immediate selection of all somehow similar items. Duplicate Detective allows removing the big packs of files within a momentum. Do not worry that a tool may erase something important – you will see a special confirmation screen each time Duplicate Detective finds the file he is not sure about.
In case you have no desire to waste a lot of money, buy Duplicate Detective to track down duplicates on your favorite Apple computer.
Related post: Remove Duplicate Detective from Mac Once You Don't Need It