Look through the review of the recently released macOS High Sierra: its main changes, advantages. Learn about security and privacy features of the new OS.
Finally, the users can enjoy the 13th high-end UNIX-based macOS, High Sierra, recently released by Apple. MacOS High Sierra comes along with a range of core technologies and new highly effective features, which brings major improvements to your Mac. In this article, you will get to know about several brand new privacy and security features, and their advantages.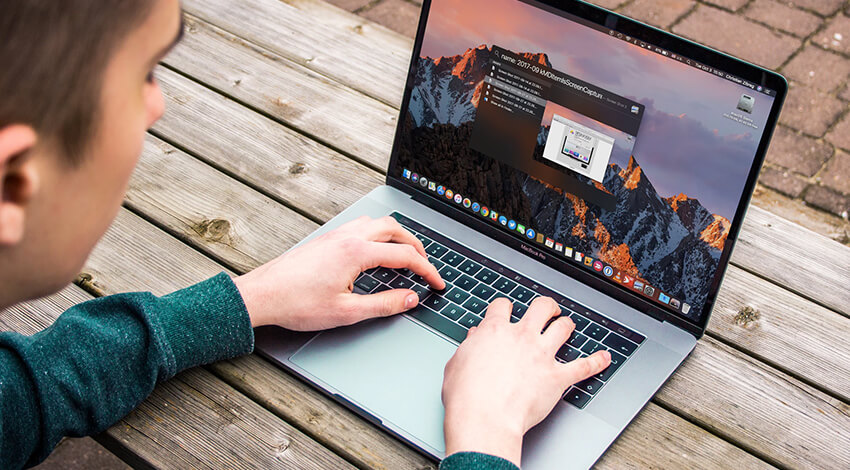 Is it worth upgrading to macOS High Sierra?
Before we start, let's take a brief look over the latest and most popular Apple OS's and their naming schemes, to realize if the updates are something that you really need and should go for.
Many users think that the new Mac OS's don't bring any massive changes in them because all of them as the least have very similar names. Thus, the updates can be shelved until later.
This opinion is completely wrong. Let's remember the naming schemes of the updates that were released over the past 12 years.
In 2005 macOS X 10.3 Panther got upgraded to macOS X 10.4 Tiger (one actual exception);
In 2009 macOS X 10.5 Leopard became macOS X 10.6 Snow Leopard;
In 2012 macOS X 10.7 Lion was improved to macOS X 10.8 Mountain Lion;
And finally, in 2017 macOS 10.12 Sierra gets the upgrade to become macOS 10.13 High Sierra.
However, similar names of OS's shouldn't mislead the users as, thanks to the efforts and dedicated work of Apple team, each new OS is designed to bring major improvements and become better than its predecessor.
Having upgraded to 13th Apple OS High Sierra, you also receive a bundle of new privacy and security improvements for free. Keep reading to learn about High Sierra new features in detail.
You can check Apple's webpage to learn more about such basic security features of High Sierra as an iCloud keychain, Gatekeeper, FileVault, etc. In this article, we discuss some of the other latest changes and improvements to the OS.
Apple File System
APFS which stands for 'Apple's new File System' was announced last year and comes as a default of the new High Sierra OS. While all iOS devices beginning with iOS 10.3 have been running on the new file system, Apple users had to wait until the release of macOS High Sierra to enjoy its benefits on Macs as well. APFS is designed to boost the performance and ensure better security thanks to the Flash (Solid State) technology.
Crash-safe protection, encryption capability built into the new file system, and easier backups are what takes the security of High Sierra to the new level.
The process of switching to the new OS may take quite a long time (up to one day) because it includes a large number of complicated operations. Every detail in your current OS has to be substituted by a new one while keeping your data saved.
That's why it is highly important to backup all and any of your data before you start the process of upgrading to High Sierra. Make sure to double-check that the backup is done alright. Even though Apple claims the upgrade to the new macOS APFS to be "nondestructive," you better stay on the safe side.
Intelligent Prevention of Tracking
Intelligent Tracking Prevention is now available on Apple's browser Safari, keeping users away from advertisers who track their online behavior. The technology can remove any cross-site tracking data left behind. You'll definitely like the Intelligent Prevention of Tracking if you are one of those who appreciate browsing privacy.
TLS Connection
You use TLS connection each time you open a website with https:// in its name. TLS is the successor to SSL; its protocol of current standard provides more privacy and security online.
High Sierra stops supporting websites that use SHA-1 certificates. SHA-1 is a cryptographic function that is no longer able to provide proper online security. Apple calls for website operators and developers to start using SHA-256 which is a lot more secure. Connections using SHA-1 won't work in High Sierra; this includes Mail, VPN, Calendar and some other services. That's why you may want to check on Mail agent and other services you use before upgrading to High Sierra.
Kernel Extension Approved by a User
Kexts (which is short for Kernel Extensions) are used to boost functionality to the core part of an OS. Kext allows an app to receive additional code from an OS, and thus provides it with extra capabilities. Antivirus software for Mac is an example of apps that use kernel extension.
Kernel extensions are being approved and controlled by a user. You should choose carefully for which apps you'd like to deny downloading kexts, not to lessen the effectiveness of this Kernel Extension defensive mechanism.
Firmware Validation
Each week you get the firmware on your Mac checked by High Sierra. The new feature is called 'Firmware validation'; it is designed to ensure that no firmware has been tampered with. The utility compares the IS of hardware on your Mac against the global firmware versions database, required for each model. If two versions differ, a user gets a notification, which is a rare occurrence though.
A few more important moments
High Sierra is the last Apple OS to run on 32-bit software. With the release of the future macOS users will have to say goodbye to Microsoft Office 2011, QuickTime Player 7 and Adobe CS 6. Good news is that some of the older forms of malware running on 32 bits will be gone, too. The future enrollment of 64-bit will be global and might impact your daily routine.
To check which software on your Mac still runs on 32-bit, go to Apple menu –> About this Mac –> System report and click on Applications in the sidebar. After the whole list has opened, click the 64-bit tab and get all software sorted by Yes or No.
Everything that you won't find in the 64-bit list will be changed in 2018 with the release of the new major OS, so it's best for you to prepare for the upgrade beforehand. For now, though the 32-bit software will keep functioning normally in High Sierra.