CleanMyMac 3 is touted as one of the most advanced and easy-to-use Mac cleaning apps out there. It scans all areas of the Mac including Photos, iTunes, Email, Trash, and even hidden folders. Once it finds junk taking up precious system resources, it provides users with an easy, single-click method of getting rid of all the clutter. That in effect frees up a lot of space on the hard drive. At least, that's what the app's developer claims.
However, there could be a number of reasons why you'd want to uninstall or remove CleanMyMac 3 from your computer. They could range from corrupted files and elimination of important data to conflicts with other apps that you use. Some may even mistake it for a virus, trojan or malware, which it is not. Regardless of the reason, we'll look at the exact steps required to completely obliterate CleanMyMac 3 so that it does not leave behind remnants, which consequently may cause your computer to slow down.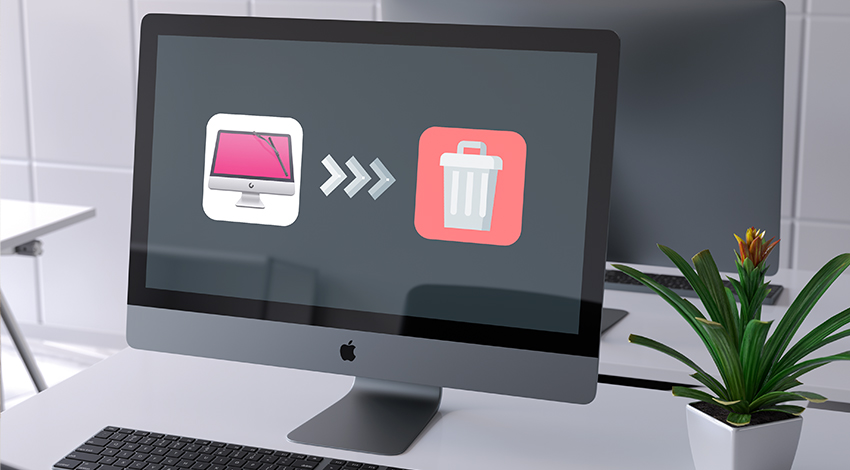 How to Remove CleanMyMac
Now, there are many different methods of removing CleanMyMac from your computer. One way is to use CleanMyMac 3's own built in uninstaller module, which is, in fact, quite efficient. Here is how it works:
Fire up CleanMyMac 3.
Click on the Uninstaller module.
You should see CleanMyMac listed in the apps found by this module.
Now click 'Complete Removal' from the 'Smart Selector' panel. This will mark out the app file and all of the items related to it.
Finally, hit ''
A pop-up will ask to confirm that you want to remove the app – click ''
Alternative Method of Removing CleanMyMac 3
The other way is to move CleanMyMac 3 app to the Trash. However, by moving it over to the Trash, it will still leave files behind. So you might want to manually go through the Library Folder in order to detect erase all leftover data related to CleanMyMac. We suggest you thoroughly examine these folders:
~/Library/Preferences/
~/Library/Application Support/
~/Library/Caches/
Without performing this step, removing CleanMyMac 3 by sending it to Trash is easy but inefficient. Eventually, this method may end up slowing down your computer, so its not something we'd recommend.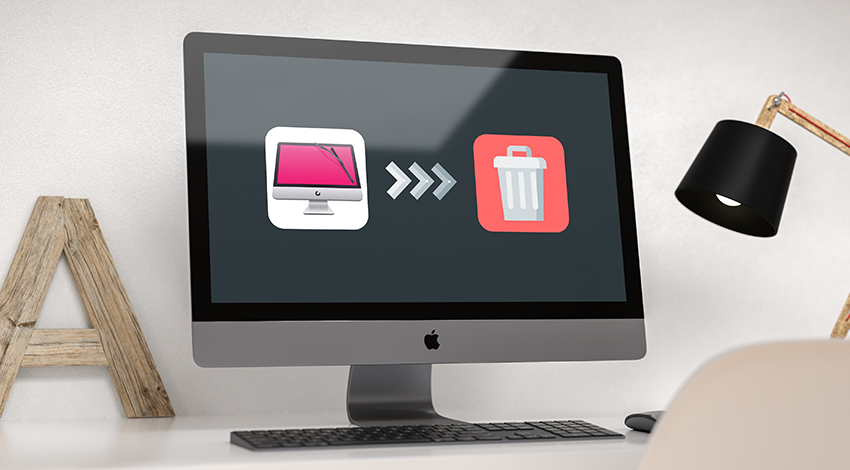 Choosing a CleanMyMac Alternative
Clean My Mac is a user-friendly and easy to use app. But it's not the only one good cleaning app on the market. There are several great apps like OnyX, MacProCleaner, Grand Perspective, and many others, which perform the same tasks. Regardless of the app you choose, make sure it is backed by a well-reputed developer known to update the app regularly. Note that it doesn't necessarily have to be some huge corporation. There are many small companies that develop high-quality Mac software, which utilizes innovative algorithms or even AI technology.
Also, keep in mind that with each new release, the macOS changes in many ways even if these changes seem cosmetic to you. So, the app you use should be able to keep up with these changes to ensure it does not exhibit virus or malware-like behavior. Make sure to read reviews and users' feedback before deciding on what app to install.
Optimize Your Mac without CleanMyMac
"If I don't have the cleaner anymore, how do I clean my Mac?" one may wonder. Well, one of the ways to avoid using such-like apps is to learn the steps required to clean out and optimize your Mac using its onboard resources and your head. Interestingly, the steps are easy but time-consuming. Plus, it's for those who are comfortable tinkering with their Macs. Here are a couple of tips, which should help you get started but these are by no means exhaustive:
If you have macOS Sierra, run Optimized Storage by going to 'Apple Menu' and then 'About This Mac,' then click Manage in the Storage tab. You will see several options to free up some space on the disk, including moving data to the iCloud.
Close apps that you are no longer using via the Mac's Activity Monitor. This will help to free up system RAM which will have a direct effect on your system's performance.
Empty your Mac's cache and the image cache. This will help to free up more space, speeding up your web performance and general system performance.
Move large files like movies and music that you don't frequently use to the cloud storage (for example, Dropbox) or an external hard drive.
Use Apple's Mail app to optimize storage with your email attachments. The default is usually set to "Download only recent attachments." Though, you can set it to "Don't automatically download attachments," allowing you to manually choose, which attachments to download from the email server.
Conclusion
CleanMyMac is often mistaken for some kind of malware. There are various forums that discuss it being some sort of malicious app. Rest assured, despite all its drawbacks, CleanMyMac is not a virus, a trojan, or anything else harmful. Over the years, it managed to receive hundreds if not thousands of great reviews from Mac users across the Globe. However, if you feel that the app is causing problems or you have some reason to dislike it, then it has to be removed. That said, it's important to understand how your Mac can be thoroughly cleaned during the uninstallation process. Actually, this goes for any and all apps that you uninstall.