Over time when using your Apple computer, it's common to find your desktop in a mess with movies here and photos there, and this makes working on your Mac a real pain in the neck. A lot of users treat their computers as a dumping ground, coming up with various excuses and always promising themselves to come back to trash or arrange data properly. It goes without saying that these promises are almost always never kept, and before users know it, their computers become jam-packed and sadly slow.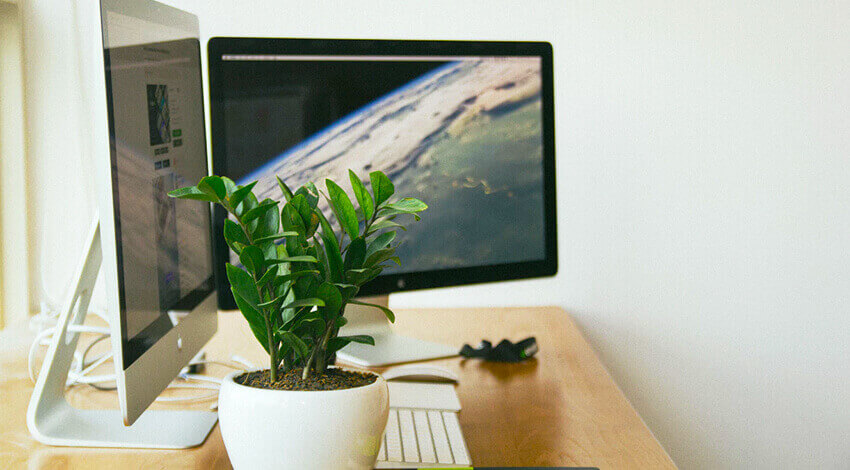 Well, not to worry, all you need do is to clean your Mac and organize it like a pro by taking the following steps:
Clean the cache regularly
Cleaning the browser and apps cache on your computer is one of the ways to troubleshoot the system. Mac stores a considerable volume of information in caches, providing quick access to this data. But with time they become outdated and/or broken and start to slow the system down. Therefore, the need for periodic cleaning of old cache files is always a trending issue.
Removed unwanted apps
Dragging an app from the Applications folder to the Trash does not often completely remove that app from your computer completely. The thing is, apps often create files, folders, and registry entries throughout the hard drive, and they tend to stay there even after the app gets removed. You can use the Optimize Storage feature (in macOS Sierra and High Sierra) to remove all the components of apps gotten from the App Store. Alternatively, you can take advantage of smart Mac cleaning apps to search and delete these scattered components.
Arrange your documents using various default or custom folders
Make use of your Home folder, which is already there once you start your computer. It already contains basic folder categories that can help you achieve a fairly organized workspace on your Mac, including folders for Movies, Music, Documents, etc. The Home folder is always on your Finder sidebar; however, if you cannot see it, just hold the Command + Shift + H buttons on your keyboard, and the folder window will pop up instantly. It is not so rigid, as you can create new folders within this home folder to suit your experience.
It is advisable to stick to your Mac's preferred organization practice by being meticulous with your day-to-day system manners, storing all your documents in the Documents folder, your pictures inside iPhoto or Photos, your media files inside iTunes, and so on.
Using Smart folders can go a long way in organizing your Mac. It also saves you time and nerves by easing the process of sorting out your files into folders as it automatically makes use of the rules and criteria you set to move files into corresponding folders.
Labels and tags are also great ways to organize and clean your files on a Mac as they offer ways to instantly visualize what category a file belongs to in a particular folder. You can set your labels or tags in Finder and then add them to files. macOS comes with 7 default labels, each one a different color; you can also create custom tags. If you use Spotlight to search for items on your computer, you can always tag them by commenting on those files that you'll like to search by the names later. To do this, you should hold the Command-I button, and then you tag the file in the Spotlight comment field.
Sort Files and keep a clean desktop
Treat your Mac desktop like a workspace desktop, where you keep just a few basic items or tools along with items you are currently working on and removing them when you are done. Cluttering your desktop causes a lot of stress when looking for files. Eventually, it affects the speed of work both for you and your computer. You can save the files or projects in a working folder that you can create and place on your desktop.
For a more compact-looking desktop, you can reduce font size, item size, grid spacing and other attributes to the style that best suits your vision. You can do this from your desktop, click "View" and then, click "Show View Options"; from there, you can make your modifications.
Clean your keyboard and your screen periodically
Your Mac keyboard accumulates a lot of dust and dirt that the keys might begin to malfunction. Thorough cleaning goes a long way in preventing this problem. Shut down your computer and unplug it from the power outlet. Blow the dust out from between the keys and make use of cleaning sponges to wipe the keyboard and the screen. Avoid using alcohol-based cleansers as they can damage your gadget.
Organize your Mac today like Steve Jobs himself would have done, as this ensures that you get the best out of your Mac!