Just another application created for those Mac owners who lost their get-up-and-go attitude is Detox My Mac. When the Apple computer stops being fresh and sprightly, one of the ways to get back the former stats of the device is to do a spring cleaning. Another question is how to wipe everything that you don't need: manually or with the help of third-party cleaning solutions. Users who are sick and tired of wasting hours erasing useless stuff on their devices often turn to the second method. However, it looks like they expect some kind of wonder from the chosen Mac cleaner as their developers all praise own products, adding some empty promises to the software's description.
Sometimes, it turns out that the cleaning app disappoints the user. All of a sudden, it becomes garbage itself. This junk continues occupying space on the hard drive, distracting valuable Mac's resources. Is it possible to uninstall third-party tools entirely? In this case, 'entirely' means having no associated junk left in the system. The good news is that you can do that. The bad news is that you still have to spend plenty of time searching for the related items manually. Well, of course, if you do not want to set up another cleaning solution, which is not the worst idea anyway, as another cleaner for Apple computers may be better than Detox My Mac.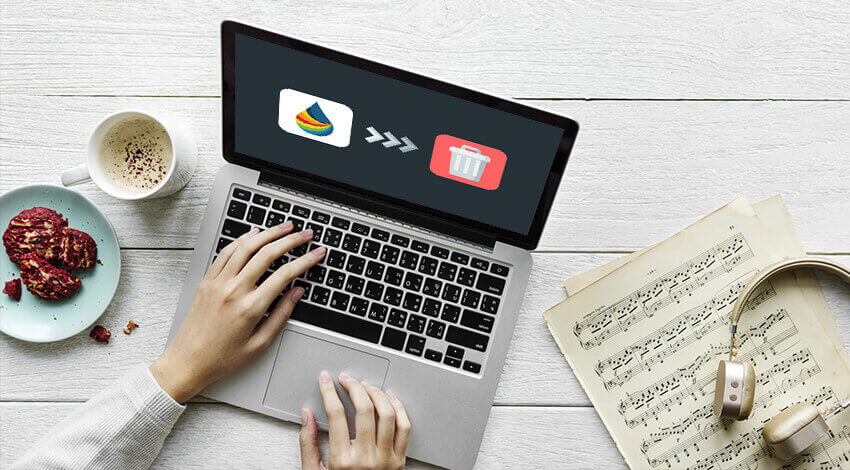 How to Remove Detox My Mac along with Potential Leftovers?
Most third-party repair and maintenance apps may cause damage to your system, no matter how good the developer's description sounds. Unfortunately, that is just small talking in most cases. Detox My Mac is not the best cleaning software on the market, and despite its ability to free up some space on the hard drive, many users call it fake.
Another factor that may stimulate the user to remove Detox from Mac is the fact the app is uninformed of the processor items on the random access memory (RAM), which are irrelevant. The software simply cannot see and delete them. Thus, after the optimization procedure by Detox, a Mac owner still will have some useless processes running on the computer.
One more reason why a Mac user may want to eliminate Detox completely is the presence of adware and malware that arrive with the cleaner.
Anyway, experts recommend getting rid of the fluff and rubbish software once you have tried it. It will not make your Mac significantly faster.
So, why is it important to take care of all processes and individual files related to Detox instead of simply tossing the application to the Trash bin? Several types of junk remain in the system after applying simple drag-&-drop removal method:
Application leftovers;
Trashes & downloads;
History & Archives;
Unused languages;
Cache files;
Logs & reports.
When you attempt to get rid of any third-party software using a regular Trash method, the system handles most of the leftovers automatically, but some of them stay in the system. If you uninstall multiple apps this way, you risk ending up with your Mac's hard drive being overloaded with this type of junk.
Is it Possible to Delete Detox without Obstacles?
Sometimes, getting rid of the third-party repair applications that do not work as you've expected is not that easy. What are some of the potential pitfalls of the uninstallation process?
A system may fail to remove Detox entirely after the user places it into the Trash bin.
The problems are predetermined by the installation process, which was incorrect.
The latest version of Detox turns out to be corrupted.
It does not matter, however, which release of Detox you have on your Mac. The universal rules for dealing with the third-party apps on Apple computers should work.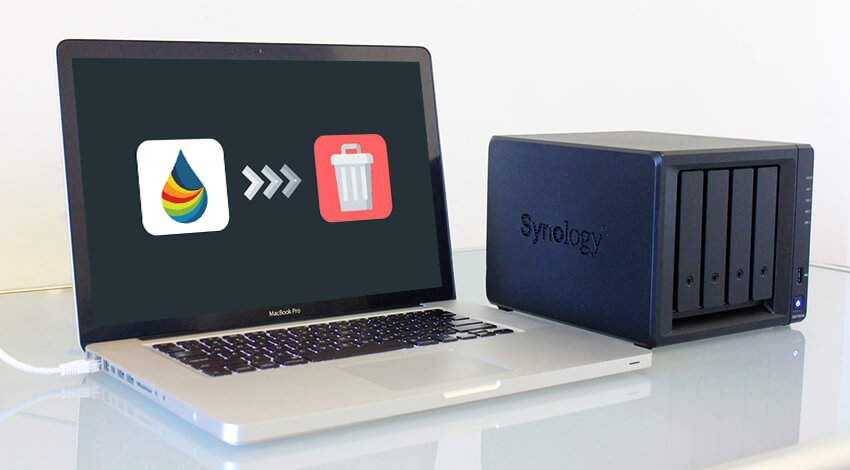 Choose Your Way to Get Rid of the Detox Cleaner for Mac
The first approach to deleting Detox is using the built-in tools on your Mac. They can cope with such tasks even better than some cleaners – it is just the matter of time. It is true that a third-party software may have too many leftovers. So, which Apple computer's utilities could help and how exactly they could do that?
Before moving on to the next stages, check whether Detox My Mac is shut down; otherwise, it won't work.
Go to the Dock to launch the Finder application.
Choose the Applications folder on the left pane.
Look through the list of available apps, and you will eventually notice Detox.
Take its icon and toss away it to Trash.
Right-click on the Trash. Pick Empty Trash to get rid of everything stored in this location.
Now, there is a surprise for you – a user may still have the Detox-related files and processes left in a couple of locations on your Mac, for example, in Library. There, various apps keep their preferences and supporting items. The first Library is at the top level of the HD while another one is in the Home Folder. The uninstallation process is not over until the user eliminates these leftovers.
Begin with the top-level Library on the hard drive. It is /Library. Search for the name of either the cleaner or its vendor (Detox My Mac). You need to look at the following locations:
/Library
/Library/Application Support
In this couple of places, search for non-Apple folders fed up with various files associated with Detox.
/Library/Preferences
/Library/LaunchAgents
/Library/LaunchDaemons
/Library/PreferencePanes
/Library/StartupItems
The next thing a Mac owner may want to do is delete the files with the similar titles stored inside the User Library. You can find those in Home Folder ~/Library in the following package of folders:
~/Library
~/Library/Application Support
~/Library/LaunchAgents
~/Library/Preferences
~/Library/PreferencePanes
~/Library/StartupItems
That is basically all stuff that a Mac owner has to erase to uninstall Detox completely. Once you are finished, you still have to empty Trash, but this time it will take away all the related items, leaving no chance for Detox to survive.
One more option to erase Detox My Mac or any other third-party app that a Mac owner does not need any longer is through involving Terminal. Experienced users may insert several command lines in the Terminal window to end up the short life of Detox.
Move the visible stuff associated with Detox to the Trashcan.
Launch Terminal and insert the offered command into its window: mdfind -name [application name]
Delete the related files from system locations using rm: sudo rm -rf /Whatever
Repeat as necessary with associated component files returned by mdfind.
Alternatively, you can opt to use another specialized Mac cleaning app to take care of Detox My Mac and its remnant data automatically. It's kind of fighting fire with another fire, but sometimes it's the only sure-fire option left (sorry for the tautology).