There is a great deal of cleaning software online, which makes finding the perfect fit a matter of trial and error. Inevitably, you will find yourself needing to uninstall unfit options, which can get frustrating at times.
Coming across MacCleanse, at one point, and then realize that it does not hit all the critical points, puts you in the position where you have to figure out a way to remove it from your system.
How to Get Rid of MacCleanse Software
Koingo's MacCleanse is a handy Mac maintenance tool packed with a set of robust features. The app detects duplicates, removes unused localization files, cleans out apps and does all of that to help improve the condition of your Mac. Regrettably, Koingo's cleaning application can't boast about reliable support which turns off a lot of users. And with no need for a service, uninstalling the app is the only logical step to take.
Begin by opening Finder > Applications.
Find MacCleanse application in the list.
Control-click on the application and choose Move to Trash.
Control-click on the Trash icon in the Dock and hit Empty Trash.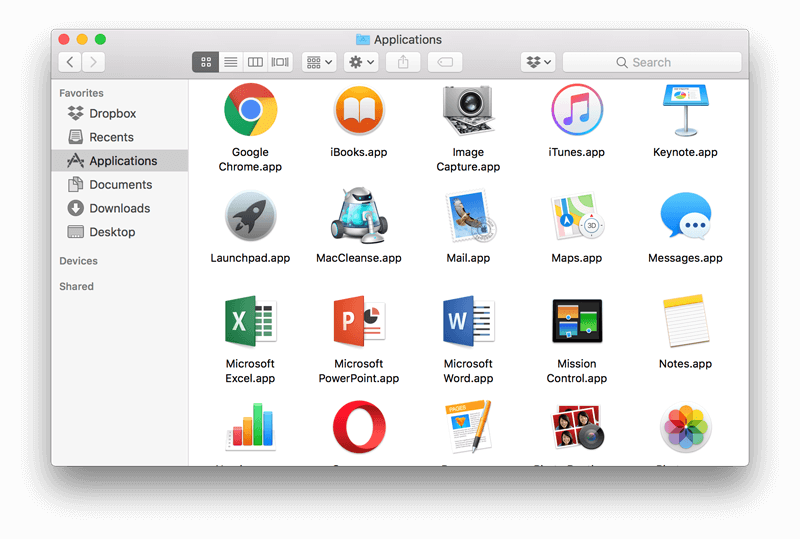 This being the basic method of uninstallation on Mac, additional application data will remain stored on your drive. Removing supplementary items will require some fiddling around.
How to Uninstall MacCleanse Completely
Trashing the application is only a first step towards having it completely removed from your system. What you need to do is find and delete the items left behind by MacCleanse. These files typically contain preferences that were set by the user, some of the leftover cache and log files. Choosing to keep these items won't take up much space neither it will hurt your Mac. However, it is potential clutter material which, when added up to all other apps' leftovers, becomes progressively more challenging to deal with. Follow these steps to find and erase all MacCleanse-related data.
Go to Finder and ensure it is selected.
Head up to the menu bar and choose 'Go'.
Click on Go to Folder in the drop-down menu.
Navigate to user Library: ~/Library/
Check for all content with 'maccleanse' or 'koingosw' in the name, paying special attention to these directories:

~/Library/Preferences/
~/Library/Caches/
~/Library/Application Support/
~/Library/Saved Application Data/
Once you are done with the process, do not forget to empty the Trash.
Delete MacCleanse Using Specialized Software
Unsurprisingly, manual removal is not the most efficient way of uninstalling MacCleanse or any other application for that matter. They say, there is an app for everything and the case with uninstallation is no exception. There is plenty of third-party software that you can use to completely uninstall MacCleanse. Some of these apps are free, some aren't. Generally, regardless of the application you choose to use, you will have to take the following (or similar) steps:
Download, install and launch the third-party application of your choice.
Locate and select MacCleanse.
Ensure all of its components are selected.
Uninstall MacCleanse along with all of its files.
There is yet another option if you don't want to download any additional software but still look for a quicker way to fully uninstall Koingo's cleaning app. The only condition for this option is that MacCleanse version you're running needs to be compatible with your version of OS. That's right, you can use MacCleanse to uninstall itself.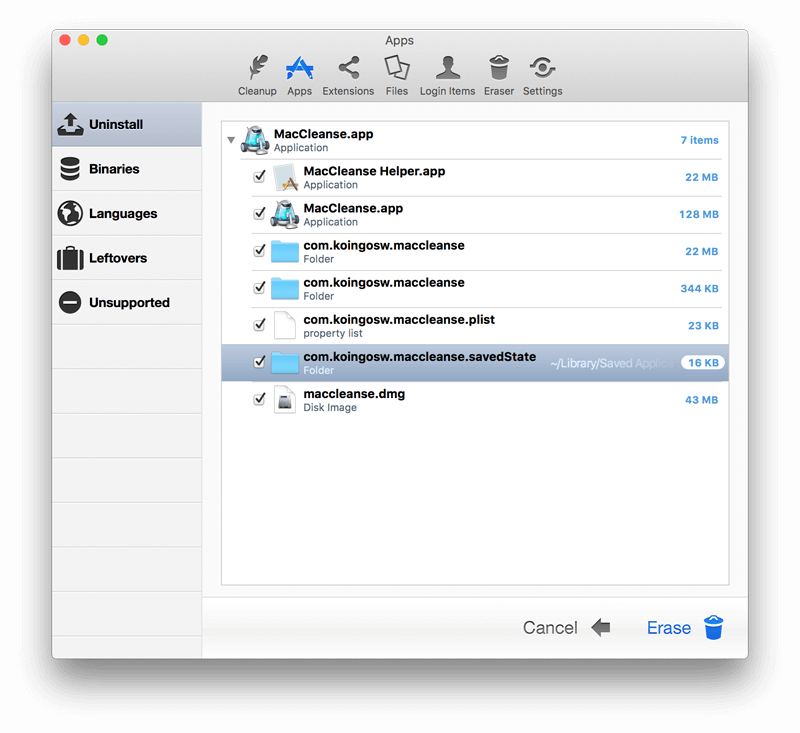 Open MacCleanse.
Go to Apps section.
Click Scan in the Uninstall module.
Select MacCleanse in the list and click Scan again.
Check the boxes next to all available files and hit Erase.
Regardless of the option you choose to go for, you should have no issues uninstalling MacCleanse following this guide.