From one side, deleting software on Apple computers is a straightforward and rapid process. From the other side, the user still has to see some good online instructions unless he is a field expert. If you are one of those Mac owners who may be considered to be a newbie, this short guide may help. It will explore three different uninstallation methods applicable on all Apple computers.
First, it is important to understand whether you really want to remove the tool from your Mac. Anyway, there is an opportunity to eliminate the app completely or leave some of the associated files to return it quickly later, in case you will recognize its significance to you.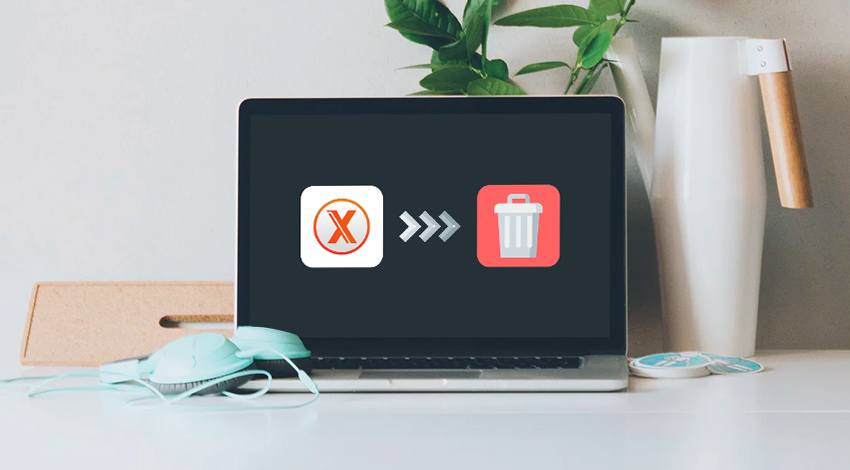 Should I Remove Onyx on My MacBook? Questions & Answers
Let's say, you have OSX Yosemite running on your MacBook Pro or MacBook Air. Just like any other operating system for Mac, it gets 'dirty' over time in terms of the items that fill the hard drive without any good reason. It is not that simple to get rid of the unwanted files and applications completely, but it turns out to take just several minutes when you know how to do it properly.
In general, Onyx belongs to the category of hard drive's cleaners. When the person decides to download and install it, he or she should keep in mind that some amount of storage is necessary to make the cleaning tool operate properly. At least, this rule works for the latest macOS version – High Sierra.
Mac owners make use of Onyx to deal with several types of junk files, including duplicates, cache items, and apps they do not use any longer.
However, the competition on the computer cleaners market is pretty sharp. It means that one day you may find something better or just cheaper than Onyx for your user's needs. Leaving the software on your Mac then makes no sense. Any app which becomes useless becomes junk automatically. Thus, the text below will explain how to remove this third-party utility from your device safely without leaving any signs of it.
Onyx Mac Uninstall: Manual Options
For some reasons, even the best apps may fail to perform the way you expect. It is better to replace them with the worthy alternatives, but only after deleting the unwanted software IN FULL. It means that you should erase all associated items unless you plan to return the application one day.
There are three popular methods recommended to uninstall third-party tools.
Stage 1: Stop Onyx from running on your Mac. Detect all related processes and quit them as well.
Stage 2: Launch Finder. You will need to go to the Applications folder.
Stage 3: Start looking for Onyx in Applications. Grab its icon just to throw it away to the Trash. You will find it in the Dock. Another method is to right-click the app and select Move to Trash.
Stage 4: If your Mac is password-protected, type the pass and push OK button to let the changes take place.
Stage 5: Pick Finder again. There, you should discover Empty Trash. Another way is to right-click Trash icon. Then, select Empty Trash. Confirm your action in the pop-up dialog.
Important: If you toss away the software with the help of this technique, do not be scared off by its ghosts – most probably, some associated files like useless folders will stay on your device.
More experienced users realize that these steps alone will not help to erase all associated files, which may be left there for ages. To delete the invalid preferences, support files, and some other junk, go on with the process.
Stage 6: Launch Finder, and select the Go option. It should take you to the Folder from the Menu Bar.
Stage 7: Enter /Library in the Go to Folder box. Push Enter.
Stage 8: In your /Library, enter the target app's title/vendor and then choose Library next to the Search: again.
Stage 9: The results will pop up. Once you notice them, define and pick the related files with the keywords; right-click on them and select Move to Trash.
Next, you can try to delete Onyx using its built-in uninstaller. You will have to it manually as well.
Double-click the Onyx installation file to launch it.
Pick the uninstaller option in the package. Double-click to activate it.
Stick to the prompts showing up on your Mac's screen to finish the process.
This way, you can remove the app-associated elements. But there's no guarantee that some data wouldn't stay on your machine anyway, serving the Onyx developer's marketing purposes.
Rest Assured Your Mac Is Fully Free from Onyx with Another Cleaner
Utilizing a special third-party uninstalling tool may be the wisest thing you can do as it saves a plenty of time and prevents you from breaking your head against the wall when trying to find all Onyx-related files.
The uninstall process will run silently in the background mode without disturbing the user. You will get a notification once the uninstaller is done. That is how most of the third-party uninstallation tools work.
Some people wonder whether it is safe to uninstall the cleaner. Well, as far as the applications arrive from the official developers and can be found in the App Store, it is 100% safe. Thus, the deletion process is absolutely safe as well. If you pick the third uninstallation method, make sure the third-party software you choose is secure as well!